Data-Backed Results From The Lab
97%
Agree skin feels softer.
95%
Agree skin is smoother.
90%
Agree skin feels supple and protected.
Study Design: 30 Women, aged 37-64, applied Bia Skin Superfood to their face twice a day as moisturizer in their regular skin routine in a 28-day study. All subjects completed a 1-week washout period with a neutral cleanser and were asked to only use this cleanser during the study. They were also asked to refrain from using any anti-aging products during the study. Population average (mean) results are reported. All results reported were statistically significant.
The Key Ingredients
Codex Beauty Labs formulate with ingredients backed by efficacy data. Whether extracted from wild harvested biomass or made using biotech processes we strive to maximize sustainability at every step.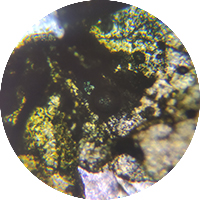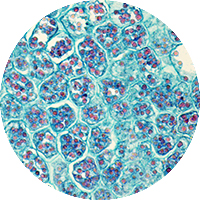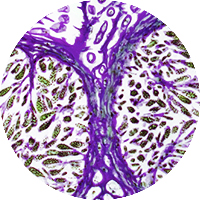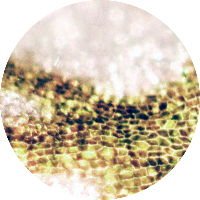 How does the carbon foot print of packaging compare?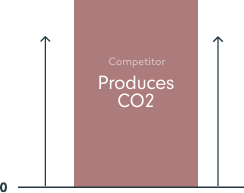 Regular Polyethylene
Made from Fossil Fuels


Green Polyethylene
Made from Sugarcane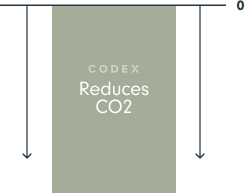 Sustainability Down To A Science
At Codex Beauty Labs, we are committed to environmental and social stewardship. From using plant-based green polyethylene tubes to supporting the Nagoya protocol and Fair Trade.
Reduced Carbon Footprint
Our packaging tubes follow the carbon footprint standard that is an internationally recognized standard for demonstrating low carbon credentials.
Sustainable Sourcing
Organic farming coexists with nature, sustains soil fertility and protects the environment, wildlife and non-renewable resources. Holistic system designed to optimize the productivity of the ecosystem, such as soil organisms, plants, animals and people.
Biodiversity in Fair Trade
We support fair trade and work with growers who are organically certified.  Scientific evidence indicates that organic agriculture results in greater biodiversity and protects the environment through legally binding standards that prevent pollution and ban herbicides and artificial fertilizers.  Organic farming and wild harvesting help mitigate climate change as plants take carbon out of the atmosphere and lock it away in the soil.